WLPN RELEASE:
Become a Lumpen Radio Member!
Do you know how frickin horribly hard it is to make Lumpen Radio? We bet you don't. So listen, to keep growing and putting our psychomagical vibes out there we need you to become a Lumpen Radio member now. If you donate today we will make it worth your while by giving you some stuff.
Becoming a Lumpen Radio Member means making a small monthly donation to Public Media Institute, our non profit mothership. Your small monthly donation helps us pay our bills to keep the radio station on the air. To learn more about our station visit our
Patreon Page
.
June 9, 2017
WLPN RELEASE:
Thank you from Lumpen!
Hello everyone out there!
Thank you for sticking with us as we've continued to grow!
We especially want to thank everyone who participated in Lumpen's Spring g us to keep beaming our psychomagical programming into homes around Chicago and the rest of the world. Friends like you have helped make this little community radio station a reality, and your support means the world to us.
The funding we collected helps us program over 40 hours a week of talk. Plus, we've got more shows coming on line later this year. Our shows cover the gamut from politics and art, to beer, sports, mysticism and technology. It also allows us to continue our wonderful partnership with
Yollocalli
that gives kids real hand-on radio experience. We also program hundreds of hours of music from some of the best curators and DJs in Chicago and beyond. Funding also helps us keep sending our signal out on 105.5FM, which gives us the chance the reach our beautiful city. There's much more to come from WLPN-LP this year, thanks to your help and generosity, so stay tuned.
If you didn't have the chance to support us in the
Swagathon
, you can always show your love by sharing your favorite shows with your friends, colleagues, neighbors, water taxi captains or anyone who might not know about us yet. Send em to our website or tune their radios to 105.5FM.
Once again, from all of us in the Community of the Future, thank you for supporting Lumpen Radio!
May 5, 2017
WLPN RELEASE:
Just In Time For Summer...
Lumpen Swagathon
We need your support to stay on the air and we've got some new fresh gear!
We grew a lot in the last year and its thanks to everyone for joining in on this audio-community project together. We need your help to keep growing!
If you like what we are adding to the airwaves in Chicago & beyond, please consider buying some swag. All the proceeds will go towards paying for the radio and studio engineering work that keeps us on the air.
We'll only be offering this swag for the next two weeks, so check it out today.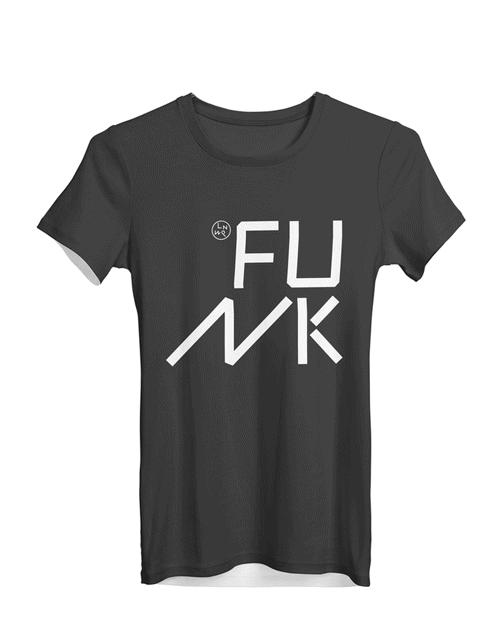 April 4, 2017
WLPN RELEASE:
Broadcaster's Update
Since we went on the FM dial five months ago, Lumpen radio has grown steadily. Thanks to the amazing volunteers and visionaries we have among us, we now present 25-30 hours of community talk each week, covering everything from local politics and local weirdos to vegetables, technology and activism. We air hundreds of hours each week of curated music, which veers from breakfast-time soul and funk to psychomagical freakouts in the evening. We are truly blessed to be able to present such a vibrant, wonderful and magical mix to the local community. The family that now surrounds Lumpen Radio humbles us with their spirit and energy.
One person has been at the center of the Lumpen Radio family since the very start: Logan Bay. It's not an exaggeration to say that without Logan's hard work, patience and incredible passion for Lumpen Radio, none of us would be here. Logan helped us achieve all of this. And right now, Logan needs our help.
On March 24, Logan was injured in a freak accident in our Bridgeport neighborhood. He was hit and pinned by a car when he was unloading equipment from a neighborhood event, and he is now in hospital. Logan lost part of his right leg in the accident, as well as part of his left foot. He faces a long recovery. Logan being Logan, he has been unrelentingly positive and cheerful – and he is still programming our station from his hospital bed.
Logan will need assistance with the incredible number of bills that come with a major accident. Lumpen Radio has set up a fund drive on YouCaring.com. If you can donate to help him, please do:
youcaring.com/loganbay-789765
. Logan has given us so much – please give back to him and his family during this difficult time.
If you have any questions, drop by the Co-Prosperity Sphere. Our studio doors are often open, and we have two exhibits this month. Up through Friday April 14 is a series of photographs documenting a 1980 show performed by the Ramones; following that the Bridgeport All-Stars will roar into the space with a madcap display of artwork made right here in the Community of the Future. That opens at noon on April 21st, and will be up through April 30. Stop by for a snack, pet DJ Dash, and check in with Ed, Jamie or Hannah. We are located at 3219 S Morgan St, Chicago Il 60608. Thanks for reading. Thanks for listening. Thanks for helping Logan.
March 2017
WLPN RELEASE:
Hello Lumpen Radio fans. We're still here. So are you, we hope.
We're finally settling in to the fact that things are just getting weirder every day. And this weirdness has inspired an intense flurry of activity here in the Community of the Future.
The Orange One has brought a sense of urgency to our little corner of the world. That has motivated us to provide our listeners with local perspectives on the developing Trump Residency. We know it's very hard trying to understand the political strife and chaos unfolding daily, and the fact is this ongoing crisis has shattered all the normal diagnostic tools we use to understand what is going on. So we are doing our best to filter out the noise and bring to light some of the issues that affect our communities.
We keep up with the headlines every week day during Jamie Trecker's daily drivetime news segments (7-8 am and 4-6 pm, Monday-Friday) and we are very pleased to air Democracy Now every week day morning at 8pm for some hard-hitting analysis of the day's events.
We also have a lot of provocative, compelling talk programming on WLPN-LP. We collect the highlights every week on a new show called Lumpen Week in Review. This show usually includes clips of interviews with awesome guests, a Trump Diary, and the other highlights from the week. You can subscribe to the podcast in
iTunes
or listen on
mixcloud.com/lumpenradio
.
Last week
we presented a great sampling of guests featured on the station: Chicago Teacher's Union President, Karen Lewis, as well as acclaimed author Irvine Welsh, Don DeGrazia and Kristina Golden.
We also know you are unable to tune in to every DJ, and every talk show on WLPN-LP, so we have tried to do a good job of archiving shows that we think rock on mixcloud. Check in to listen to some worthwhile talk shows and mixes from our bad ass DJs:
mixcloud.com/lumpenradio
One of the best things about being around Lumpen Radio is that we get to meet amazing artists, freaks, cultural workers, activists, authors, musicians, and kooks and professionals of all stripes. The flurry of activity, the diversity of programming, the just plain old sick DJs that play psychomagical sounds, has magnified and connected us to so many communities that it makes us feel so proud and so lucky to be part of something this rad.
We want to hug all of our Lumpen Radio colleagues and their guests for making this possible, especially Logan Bay, Jamie Trecker, and Hannah Larson for keeping this ship running. It is super hard doing what they do every single day. We should all send them cookies, weed, and beer. Or in Logan's case, fantasy board games.
We hope you will join us on this worthwhile endeavor. At the end of this month we are going to start our very first Membership Drive instead of doing the occasional Swag-A-Thon. We are going to ask you to become an annual member of Lumpen Radio! Becoming a member will help us sustain our operations, make more programs that kick ass and bring Low Power Radio to the People! Details about the Drive will be sent to you soon. In the meantime we will be working on our website to make it more mobile friendly and changing up a few things so we can kick some serious ass in 2017.
If you ever wanted to stop by and check out our HQ please consider dropping in during one of our exhibitions. A new show opens Friday, March 10 from 6-9pm, as a trio of Danish artists will transform our studio into a playground/labor camp for domestic robots. The show, called Nature Go Home, will definitely be a weird one. Stop by for some snacks, pet DJ Dash, and let us know how you think we are doing. We are located at Co-Prosperity Sphere,
3219 S Morgan St
, Chicago Il 60608.
Thanks for reading. Thanks for listening. See you all on campus.
- Edmar